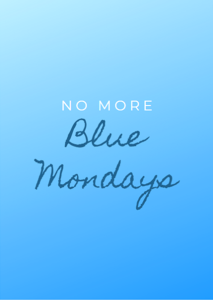 How 'Blue Monday' can be helped by Pali:
Today, January 16th, is said by experts to be the most depressing day of the year as Christmas and the New Year celebrations have ended, and the cold, dark days of winter continues. Dr Arnall, who created the significant term for today explained how to make yourself feel better in many ways, such as embarking on a new career, meeting new friends, or taking up a hobby.
However, we think the best way to conquer these negative days, and to never have a 'Blue Monday' again, is to start off the new year in the best way by beginning a new journey using Pali. We are a multi-award winning, national Conveyancing Search Provider, who are here to help with the supply of conveyancing searches and other property related reports anywhere in England and Wales to property professionals at a reasonable price.
Not only we can help with your 'Blue Monday', but we can help you with several services, as well as saving you time and money.
We can help make each day a lot less blue!
Get in touch with us at www.paliltd.com or send an email to search@paliltd.com