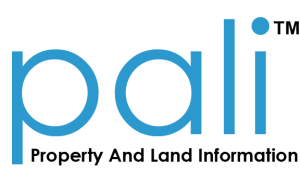 Do you want to protect a property against the risk of damage being caused by Japanese Knotweed? Pali is here to provide you with this protection!
Japanese Knotweed is said to be an 'aggressive' weed, growing up to 10cm a day and is recognised as being the most invasive plant species in the UK, known to cause major damage to properties. For example, there has been cases where home owners have had more than £10,000 wiped off the value of their property because of the presence of the weed, or even mortgages being completely refused, which is why Pali offers Japanese Knotweed Indemnity Policies to Conveyancers, allowing them to protect their clients from the threats the plant could bring.
Some ways to spot Japanese Knotweed:
Blooms very late in summer.
Typically grows to 2.1m but some could be up to 3m.
New Japanese Knotweed leaves are rolled up with dark red veins while mature leaves can grow up to 20cm.
Another recent example of the plant bringing harm and disruption to someone's life was in the event of a man suing his seller because his £700,000 dream home was ruined by the discovery of the plant in the garden. In this case, Mr Downing sued the seller – accountant, Jeremy Henderson, and demanded he pays for the damages of misrepresenting whether knotweed was present at the property when he sold it by answering "no" on the TA6 form as opposed to "not known", however Jeremy Henderson's argument was that he couldn't see the knotweed as it was covered by another large bush. In this instance, it ended with Judge Jan Luba KC charging Mr Henderson with a costs and damages bill of more than £200,000 after finding he did not genuinely believe his property had not been affected by knotweed at the time he sold it. Judge Jan Luba KC came to this ruling after hearing evidence that the Knotweed was treated with herbicide and may have stood at 2 meters tall at one point.
The Japanese Knotweed Indemnity Policy Pali offers in conjunction with CLS Property Insight is designed to protect buyers, lenders, landlords and successors for 5 years. It is available for both residential and commercial properties, up to 0.5 acres in size and offers an indemnity limit of £20,000. Case studies like these demonstrate the main reasons, and the importance, to order indemnity insurance for Japanese Knotweed.