On the 26th of April 2020 Pali's Drainage and Water Search Technician, Nicole Cran, will be running in the London Marathon.
Nicole will be running to support one of her family members' charity, Happy Faces. Run by Ray Herbert, the charity helps support sick, disabled and disadvantaged children in the North Wales area.
Nicole has worked for Pali for six years and is valued member of the team. Nicole does her fair share for charity, last year she raised money for Leukemia Care by taking part in a sponsored skydive.
The London Marathon is one of the largest global sporting events in the world, supporting charities from all around. The Marathon started out when former Olympic champion Chris Brasher and John Disley had an idea, to see if a Marathon in London would be possible after being inspired by the 1979 New York Marathon. 
The London Marathon first took place in 1981. Over the years the race has grown in both participation and profile, over 80,000 apply to run the marathon currently.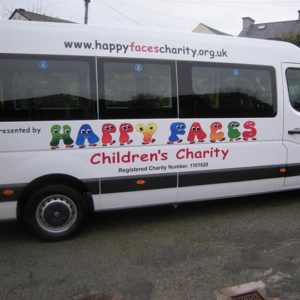 At Pali, we are proud to support Nicole in her run. Nicole needs to raise £1500 to secure her place. The Marathon will consist of a twenty-six mile run which will be incredibly challenging but we have every faith she will excel. 
Nicole has taken up martial arts and running twice a week at 5am to help with her training, she is also a keen horse rider in her spare time.
If you would like to support Nicole with this fantastic cause please visit her Just Giving page here.
Gina Davies
Pali Ltd
gina@paliltd.com