Union Building, A tower block in Wallasey formally known as Charter House, is undergoing a massive refurbishment.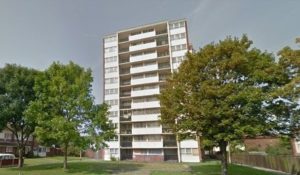 Charter House before the renovation
Renovation of the tower, which has been bought by Camco Estates began in May and is set to run until November.
The extensive refurbishment is expected to include £1m of fire safety precautions and has been described by Camco as a "sensitive" modernization "respecting the original intent, whilst at the same time bringing the building into the 21st century"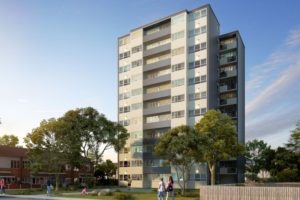 Artists depiction of the refurbished Union Building
Standing 10-storeys tall, the tower contains 42 two-bedroom apartments and has stunning views of Wallasey and the Liverpool waterfront from the top floors.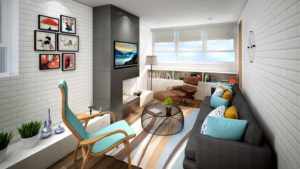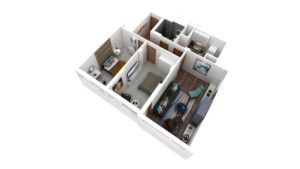 Plan of a flat in Union House – Wallasey
A spokesperson for Camco Estates said: "We always work towards a high specification and fit out on all our projects.
Fire Safety
Liscard Councillor Thomas Usher said: "In the wake of Grenfell Tower, providing safe, high-quality housing for local people should be a top priority. The new fire safety plans for The Union Building have assured me that this is what will be delivered for our residents."
Alongside the £1m planned fire safety measures, the building will also include two-hour fire retardant ceilings and klaxon alarms on each floor.
"During our initial rip out of The Union Building news broke of the terrible fire in London and we liaised with the local fire department and health and safety experts and came to the decision that we wanted to make this building the safest we possibly could."
Pictures: credit to Liverpool Echo